Reality is the trend
We like to dream but with our eyes open. Looking around.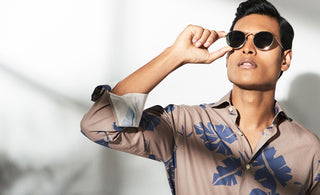 The fashion of reality. Have you ever heard about it? Maybe it's our belief. But we tend to make it a reality. That is, to combine fashionism, the trend of the moment, with people's lives . Something that isn't just on the catwalk, but is in offices, professional studios, on the train, on the plane. Wherever our man finds himself living his daily life.
And if you take a look at our collections, all this can be understood from the combination of the contemporaneity of the design and a classic style , in the sense of "always current". Suitable for new generations of leaders. Of entire teams or themselves.
That is, we believe that fashion should be experienced, not just dreamed of, without being low quality or, conversely, inaccessible. Worn indeed. After all, if you think of the expression "daydreaming" literally, the dream theme of desire is there, but still with an eye on what actually surrounds us .