Wear warmth
To warm up in winter you need the right fabric.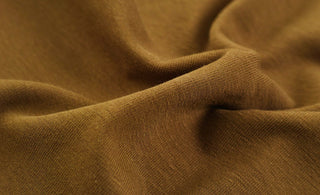 When you choose an item of clothing, do you know where what you are going to wear comes from?
Do you feel the fabrics and read the composition of the materials? You should do it! Because that's where the true warmth will come from, for the soul and the body. At Eredipisanò, for example, it is the first thing we do: turn to the best suppliers to guarantee our customers quality fabrics , which really enhance the value of the garment.
The coldest days of the year are approaching, we are feeling it... so, wearing one sweater is not the same as wearing another. Wool, the real one, can be felt on you! It's not just a perception, it's a reality. It is cashmere, pure merino wool, extra warm merino, merino and silk "blends" that make the difference. These are the fibers we choose and which form the foundations of our home, on top of which we work with style, elegance, shapes and comfort . But without the basics nothing is the same.
A seemingly obvious discussion but not for everyone. Ours is a choice . A choice also out of respect for those who place their trust in us and believe in something comfortable and long-lasting . This applies to shirts, but equally to all products. A constant research that results in the combination of class and care on which we base our brand and which we want to share with all those who follow us.